Here's Why Netflix Needs to Run Mo'Nique Her Money
Netflix has been handing out bags for comedy but not for Mo'Nique.
When I first saw the news that Mo'Nique wanted people to boycott Netflix because they wouldn't give her millions of dollars I was like "nah sis those are rich people problems".
But then I looked beyond the headlines, and I listened to what she said and I clutched my pearls when she said they only offered her $500,000. $500,000?!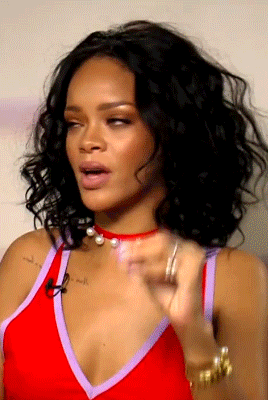 Mo'Nique the lead comedian actress of the hit show The Parkers that was on air for five years and received four NAACP Image Awards? Mo'Nique who won over 40 awards for her amazing role in the movie Precious including an Oscar, Golden Globe, NAACP, and a SAG?! You are shitting me right? Right?
Whether you personally consider her comedy funny or not does not change the fact that she is a legend–one of a very small number of black women to lead a comedy series–and as a legend Netflix's offer is straight up disrespectful. Is this how we're treating our legends? Nope. Netflix didn't treat Dave Chapelle like that. They didn't treat Chris Rock like that and they certainly didn't treat Amy Schumer, who is just starting in her comedy career, like that. So why are they fixing their mouths to treat Mo'Nique as such?
According to an interview with Sway's Universe, Mo'Nique says Netflix stated their offer is based on what they anticipate she'll bring in and as were their offers to her colleagues, not their respective resumes (though they dropped Schumer's resume to explain her pay) but to Mo'Nique their offer feels more like gender and racial bias. While that is difficult to prove, what isn't, is how difficult it is for black female comedians to find success in the field. Only recently, has the continued success of Tracee Ellis Ross in Black-ish led to more black women-led comedies being picked up like Insecure and the record-breaking box-office movie Girl's Trip. Yet, Tracee Ellis Ross is reportedly making significantly less than her co-star Anthony Anderson (producing credits aside) and in its 43 years Saturday Night Live just had its first black comedian, actress Tiffany Haddish, host the show late last year. A comedy show existing for 43 years and never having a black woman host it? Yeah, Mo'Nique has a point.
Check out Mo'Nique's interview for more and tell me if you think Netflix needs to run her those coins?
Eve Naturally
Highlighting the journey of Black women as they create spaces and elevate Black culture.