Pepsi's Latest Commercial Just "All Lives Matter'ed" Political Movements
https://twitter.com/rodimusprime/status/849466047640064000
https://twitter.com/MacGeekGrl/status/849448122589818881
UPDATE: After severe backlash, Pepsi has decided to pull their controversy ad. In a statement released today the company said:
"Pepsi was trying to project a global message of unity, peace and understanding. Clearly, we missed the mark and apologize. We did not intend to make light of any serious issue. We are pulling the content and halting any further rollout."
---
Pepsi just Negan'ed the hell out recent political protests with its latest commercial.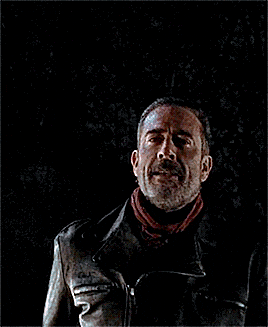 The commercial, which features Kendall Jenner, was the latest marketing attempt from the giant soda brand to connect its product with what's going on in the real world.
And using Twitter's response as an indicator. It failed. EPICALLY.
I'm boycotting all @Pepsi products until they apologize for this blasphemy. Here's a list of their brands: https://t.co/9Rf91nLVyX pic.twitter.com/HsvUvj27Bl

— Charles M. Blow (@CharlesMBlow) April 5, 2017
So you mean to tell me this whole time all we had to do was offer a cop a Pepsi and they wouldn't kill unarmed Blacks during routine stops? pic.twitter.com/pvqNEpLTz6

— NANA JIBRIL 🌙🏳️‍🌈 (@girlswithtoys) April 5, 2017
The Kendall Jenner Pepsi fiasco is a perfect example of what happens when there's no black people in the room when decisions are being made.

— Travon Free (@Travon) April 4, 2017
So what did it do wrong?
In an attempt to be inclusive and summarize various political protests by being diverse Pepsi's commercial still managed to marginalize the most prominent groups of our current political protests (BLM, LGBT, Immigrants, Muslims) by centering Kendall Jenner as the focus of the commercial. Kendall Jenner y'all! White, rich, and privileged. Not only did they center her but they made her (and a can of Pepsi) the savior. If that ain't a smack in the face.
Problematic yes? Confusing? Um yeah.
Other than co-opting movements to sell more soda what message is Pepsi trying to send?
Eve Naturally
Highlighting the journey of Black women as they create spaces and elevate Black culture.